ECA theatre-goers elected to attend the school play Memorandum for their November performance. (In fact 2 of the group were involved in it). This year the ECA is choosing English-friendly plays, so a school production seemed to be a perfect choice…… But as it turns out, the play Memorandum revolves around Ptydepe – a synthetic language anyway!

For two members of our group, this was their first experience of an ECP theatrical production, so going in with no expectations, what did they think? Although the play was long and certainly challenging for non-native speakers trying to catch all the dialogue, we remained captivated throughout; the high quality acting, creative costumes, short dance routines and music carefully selected for the lyrics, all kept our attention firmly on the stage, even on a Friday evening.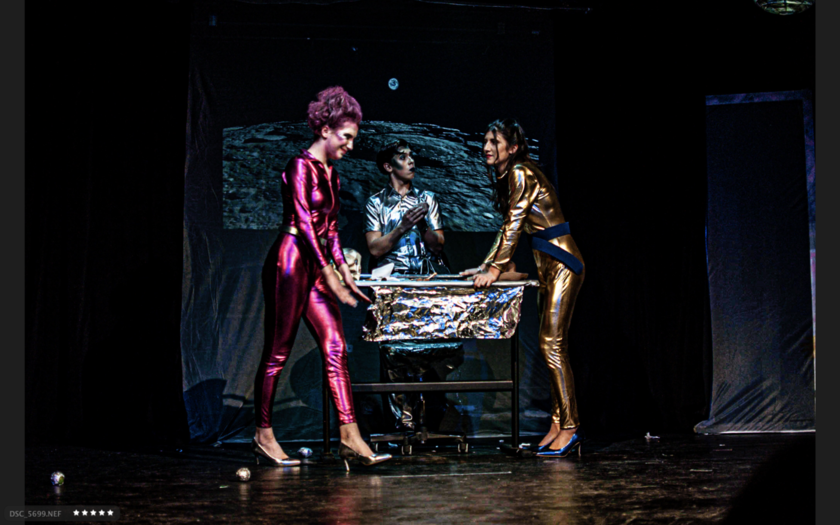 Scenes that especially stood out for us were the 'coffee' scene – absurdly comic representing not only a change of pace but also mood – and the spontaneous burst into song, Estella's virtuoso performance of 'Maria,' – superb. Another scene in which the translators argued over nuances in expression was very entertaining. Many of the actors were supremely convincing: Angelina as the baffled Gross; Anna as the underhand & devious Ballas stood out (even without the daring pink bodysuit) and Yelisey was simply divine as Maria!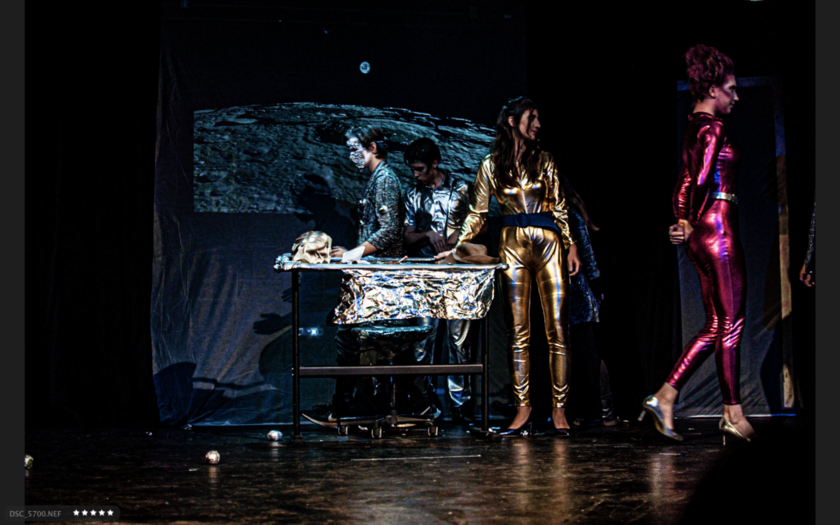 We found it motivational to see how semi-professional the whole production was. The digital screen & invisible technology, mimed air touches showed technical direction right on cue. Stage direction and of course, we can't forget to mention the costumes. I wonder what the word for Anna's costume is in Ptydepe …. We left the theatre in a wonderful mood having been entertained in a gloriously provocative, non conventional manner.

E.Pilna & A. Horakova